Teacher Profile: Mr. Phillips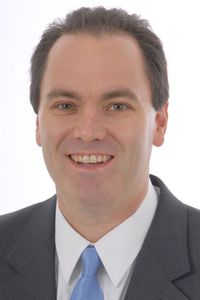 George Phillips III is one of the most well-liked teachers at Seton Catholic Central. His uncanny ability to brighten his students' days paired with his utmost confidence in being himself make his class a fun one, to say the least. We at The Voice of The Saints got the chance to sit down with the US History teacher and learn more about him.
Mr. Phillips prides himself on bringing energy to his classroom day in and day out. "I just love being here with the students. I love when they look excited, they look happy, they look interested in what we're doing." Phillips inspires these feelings in his students by always walking into class with a smile on his face. "My teaching style is just to try to bring energy into the classroom. I still remember when I was teaching in Louisiana. I was twenty-two years old and I walked by a chemistry classroom. My friend was teaching chemistry, and you would've thought that his lesson was the most interesting thing in the world. His passion, his energy… It's really contagious." This is the mindset Phillips brings into his classroom every morning.
Phillips has undergone a major weight loss transformation as well. He changed his diet to be healthier and began exercising regularly after learning of his family's health history. "I love eating healthy, and I love exercising… It makes you feel great.", he said. He also stays active during class with his unique teaching methods. Just this year I've seen Mr. Phillips marching around school, doing pushups, and acting out key moments in United States History in order to keep his class engaged and interested.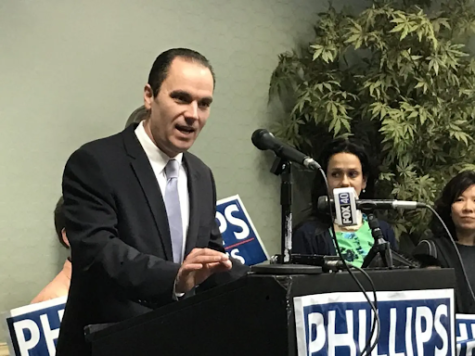 When asked about where his love for US History came from, Mr. Phillips gave this response. "It actually started in middle school. I fell in love with American History, and it only grew in high school", Phillips recalls. His old AP US History teacher Mr. Perry, a World War II veteran, inspired him to pursue studying history in college. He began at Villanova University as an Engineering major but decided to switch to History after his first semester. Phillips describes the decision to change majors saying "My heart just wasn't in it." Mr. Phillips received his Bachelor's from Villanova and later his Master's from Notre Dame. "[After college,] I was divided. Do I want to teach, and from history, it brought me into wanting to do politics, and fortunately I've been able to do a bit of both in my life."
Mr. Phillips also talked about his life outside of school. He is a former politician who has run in several elections as a member of the Republican Party. Phillips values time with his family and prioritizes attending daily mass as his faith is a key part of his life. He stays active playing sports such as soccer, basketball, golf, and baseball with his three sons.
Mr. Phillips has been teaching at Seton since 2005 and has made a lot of great memories. His classes are full of moments that last in a student's memory for a lifetime. Ask almost any of Mr. Phillips' students and they'll tell you that it is all of the singalongs, skits, and discussions that really bring his class to life. Mr. Phillips has impacted the lives of so many around him through his positive outlook on life, faith, and commitment to making the world a better place.