New: Project Crusaders Club
New Club Project Crusaders Continues to Push Our School to the Best it Can Be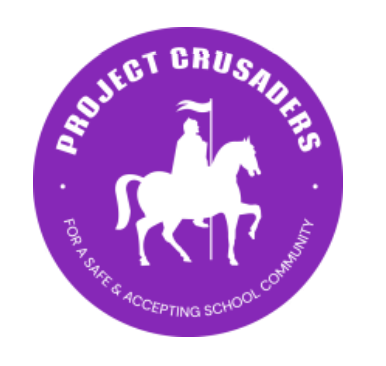 It's a great day to be a saint. 
That's been Seton's unofficial motto for years now. Previous student councils closed their announcements with it. Merchandise is being sold with it. Our school community has used it as a rallying cry for years. That doesn't mean there isn't still room for improvement. Seton's latest club, Project Crusaders, is here to keep pushing for progress. 
It all started with Vincent Arlequin, our Senior Class President. While walking through Binghamton High School, he noticed several "Safe Space" decals on the walls. When asked, a friend told him they were referencing the school's student-run support group. Any student who felt unsure or alone could go to a meeting and get support from other students. Almost immediately, Vincent knew this could help our students too. 
Vincent approached Mr. Jones and Mr. Monachino, but finally got the faculty advisor he was searching for in Mr. McDonough, our Global Studies teacher. "He's very enthusiastic about the club," Vincent told Voice of the Saints. Vincent officially founded the club, and for the past several months, he and Mr. McDonough have been spreading the word through posters and announcements. 
"Project Crusaders is a student-led club that aims to create a safe, welcoming, accepting, and faith-supported school environment for all students, regardless of race, religion, creed, gender, and background," as written in the club's mission statement. Its purpose is to "open students' eyes to the world around them" and "prepare them for the next stop outside of Seton Catholic Central's walls."
Part of Vincent's motivation for starting the club stems from a personal drive. "When I was here in seventh grade, I basically had no friends. I think I had like two friends. This year I have a lot more. I don't want people to feel like I did back then." The members' discussions allow students to connect and talk about anything on their minds. It's a great way to connect with fellow students outside of the classroom. Vincent loves this. "I want everyone to be happy in this building."
Project Crusaders is a support group at its core, but it also focuses on service and working to improve the school community wherever it can. The current project is trying to implement a "Period Pantry" at Seton, ensuring that every girl's bathroom has feminine hygiene products supplied. One of their recent meetings involved collaborating on a proposal to send to the administration about it. The club also plans on bringing in area speakers to meetings in the future. Details can be found on their flyers, a copy of which can be found below.
The name is based on the previous moniker of our school: The Catholic Central Crusaders. "They're fighting," Vincent explained. "We're fighting for equality." Fighting to keep our school community a welcoming one. No club members objected to the name, although it is debatable whether or not it will be altered, given the historical context of the Crusades.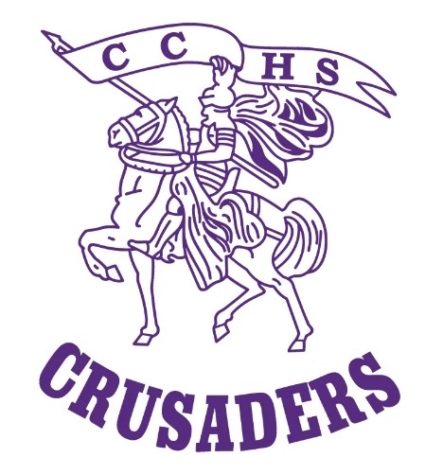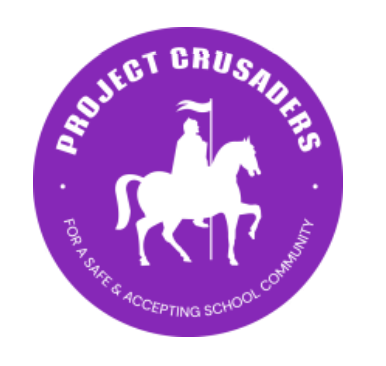 Project Crusaders meets monthly on Wednesdays in Mr. McDonough's room. Meetings take roughly half an hour to forty-five minutes and begin right after school. They start with 15 minutes of open discussion. Any member can bring up a topic they'd like to talk about or an issue they're struggling with and get advice or feedback from their peers. After that, the club works toward its current project, brainstorming how to help the school or writing proposals to the administration. Finally, the club wraps up planning for what they can do at their next meeting. 
If you have any interest in the club, want to see what it's about, or are just bored after school on a Wednesday, stop by. You won't be turned away. In the words of the club's founder: "I want people to know that they are safe, they are appreciated, they are loved, no matter what their home life is, no matter what their friends are. I want them to know that there is a place in this building of acceptance."
It truly is a great day to be a saint.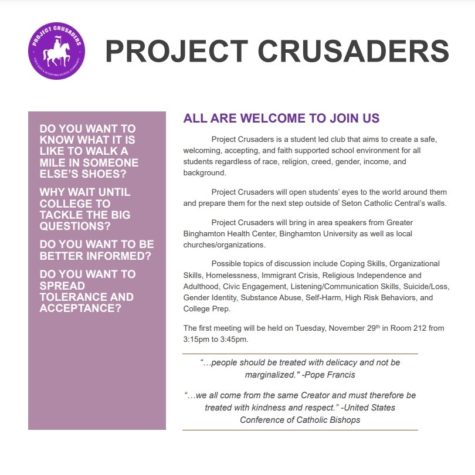 For any additional information, feel free to contact Vincent at [email protected].