HALO BOOST™; the Boost Seton Needs?
In a collaboration between Mr. Wan's Intro to Business students, school faculty, and student-athletes, the Seton Catholic Business Program is proud to present HALO BOOST™, a Catholic-branded sports drink templated after industry legends such as Gatorade™ and viral stars like Logan Paul's Prime™.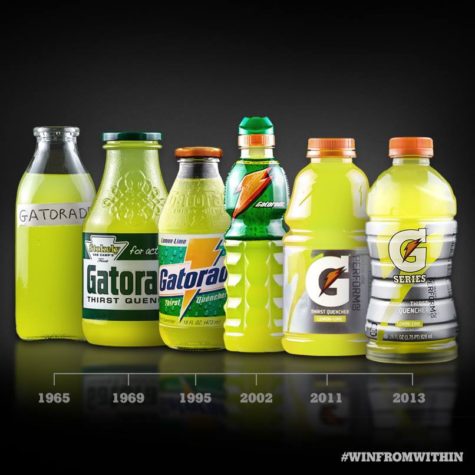 HALO BOOST™ is the business department's second collaborative project following the Initial Coin Offering (ICO) of Gradecoin™. Gradecoin™ is a cryptocurrency invented by Mr. Wan that is given out to students for completing class work as a reward. While the coin cannot be redeemed for money, it can be used to add points to any assignment in order to boost an otherwise lackluster score. In class, students work alongside Mr. Wan to learn the sales psychology that drives human behavior. The class started their project by surveying the design of the Gatorade bottle since its inception in the late 1960s.
Many students agreed that their favorite Gatorade bottle was made sometime between 1965-1995 and utilized glass bottles. Interestingly, the inclusion of glass in the design of the HALO BOOST™ sports drink gives the product a distinctive, premium design feature and allows the school to embrace sustainability trends since glass is reusable. On top of all of that, since recyclable glass bottles typically require deposits to incentivize returns, HALO BOOST™ can now achieve premium pricing, a prerequisite for any highly desired item, by including the deposit in the purchase price. For example, the drink could cost $3.50 which includes a $1.50 deposit that would be returned to you upon your return of the glass bottle. 
Following Mr. Wan's "business as an art" concept, the HALO BOOST™ glass bottle will feature student-created art on the label which gives the product a personal touch. The idea is to make every product different, every experience is unique.
HALO BOOST™ is currently being formulated and tested in the lab, quite literally in the chemistry lab in the science hallway. Mr. Wan envisions HALO BOOST™ being sold at every sports game featuring our students. Eventually, the hope for HALO BOOST™ is to make it a staple of Seton Catholic Central, being synonymous with our school and a beverage that students can enjoy both inside and outside of the classroom. Students and faculty could potentially expect their first looks and tastes by late spring, as product testing may begin sometime around April or May.