The Importance of AEDs- the John Mack Story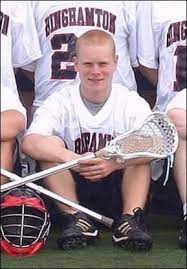 On January 3rd of this year, 23 million people witnessed Bills safety Damar Hamlin collapse in cardiac arrest on the field during a Monday Night Football faceoff between the Cincinnati Bengals and Buffalo Bills. Viewers watched in horror as an ambulance pulled onto the field, and CPR was administered to revive Hamlin's heart. Hamlin survived and was released from the hospital on January 11. Since then, the movement to raise awareness for cardiac arrest and how to respond to it has skyrocketed. However, what many may not realize is that our own Binghamton community can make a personal connection with this story and cause through the John Mack Foundation. 
John Mack was a seventeen-year-old junior at Binghamton High School in 2006. He excelled academically as an honors student, and athletically, running cross country and playing the sport he loved, lacrosse. He was deeply cherished by his family, friends, and teammates. Erin Slavik, John's sister, described the presence he bestowed on those around him: "In our family, he was the comedian; always cracking a joke, or making a silly face. His favorite thing to do was to get people laughing," she explained. "Another thing about John is that he loved bringing people together: if someone was new at school, or if he didn't know a person, he'd go out of his way to be friendly and kind, and make people feel like they were important."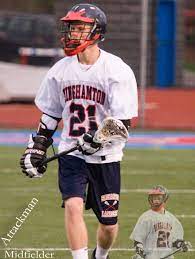 On Tuesday, November 28, 2006, John was playing in a lacrosse scrimmage against Vestal at the Bulldogs Sports Complex in the town of Union. During the game, he sustained a hit to the chest from a stick check and collapsed on the field, into full cardiac arrest. CPR was initiated by those present, but it took 19 minutes for an AED to be brought to the field to revive John's heart. He remained at Wilson Hospital for two days in critical condition. John suffered irreversible brain damage and was taken off life support on November 30th, becoming an organ donor. His death devastated the Mack family and the entire community. 
Even more devastating was the fact that John's life could have been saved if an AED had been readily available when he went into cardiac arrest. "At the time, it was not required to have an AED at a private club field, so many places around the state did not have that kind of medical device. It was something nobody really thought about," Erin explained, "My parents couldn't believe it when they found out, but they were just like everyone else; nobody really knew about sudden cardiac arrest."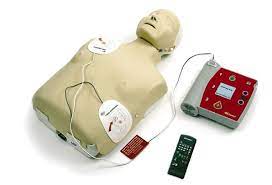 The Mack family immediately sprang into action following John's death. His father, Jim, and uncle, Robert Mack, used money from donations to purchase 21 AEDs, which were distributed throughout the community to sporting teams and other places in need of the life-saving device. These organizations were instructed to get CPR training as well: "That was the number-one thing: get AEDs in people's hands, educate them, and prevent as many deaths as possible. Sudden cardiac arrest is fully preventable with the right tools," Erin said. This act initiated the John Mack Foundation, a non-profit organization "…dedicated to the prevention of sudden cardiac death through education and access to life-saving defibrillators."

To fundraise for the cause, the foundation hosted the John Mack Lacrosse Tournament at the Binghamton Sports Complex on Airport road for over 10 years. More than 80 teams from around the United States and Canada came to compete, at one point making the event the largest lacrosse tournament in the country.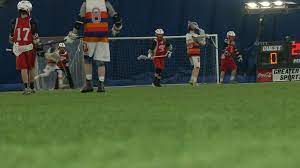 However, the foundation has reached somewhat of a impasse in the last few years. With the collapse of the Airport Road dome, in addition to Covid, the non-profit was not able to hold a tournament, its major source of fundraising. In addition, AEDs are on backorder, and the foundation sits on a long waitlist to receive the devices. When asked how the organization will continue, Erin responded "It's kind of up in the air now. Mostly my uncle and I are running it, and we're trying to decide what the next steps are. We really care about the cause, but without our main source of funding, there's a big hold."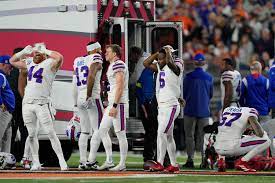 Even as the future of the John Mack Foundation lies uncertain, members of our community and those around the country were brought to an awareness of sudden cardiac arrest this year with Damar Hamlin's frightening injury. Erin commented, "That tragic situation was really important to spread awareness about sudden cardiac death and arrest. For anyone who unfortunately had to witness the event, it is imprinted in their minds. If you didn't know about sudden cardiac arrest, you were shocked, wondering 'What's happening to him? This is scary.' I think people were immediately looking for answers and started to discuss cardiac arrest, AEDs, CPR, and first aid."
And that is what the John Mack Foundation is all about. Raising awareness for cardiac arrest and how to treat it so that lives can be saved. So that other families do not have to experience the same pain the Macks did. "I think unfortunately our family had a terrible thing happen and it was a horrible situation that could have been prevented. We want to make sure that does not happen to anybody else. That's our number one thing," Erin said, "John loved kindness. He loved to be compassionate. He loved to be funny. He loved to help people. So, I think that he would want to ensure that other people were finding ways to help individuals."
To learn more about John's cause, visit http://www.johnmackfoundation.org
To learn more about CPR and AEDs, or to be trained and certified, visit https://www.redcross.org, https://cpr.heart.org/en/, or any verified organization offering such guidance.