New Teacher Interview: Mr. Frank Bertoni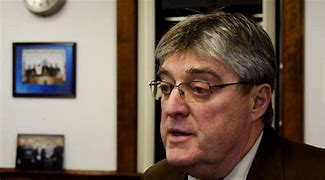 I had the privilege of interviewing our new math teacher Mr. Bertoni here at Seton Catholic Central. Mr. Bertoni was a retired teacher who we are fortunate enough to have as he came back to help us at Seton. I had some questions for him about how he ended up here and some things he likes to do.
          Mr. Bertoni became a teacher almost by accident. He was subbing in between jobs in his early 20s for some extra money when he found his new career. He loved interacting with and seeing each student grow as a person and a student. As a teacher, he found himself being an integral part of each individual's journey. This inspired him to go back to school to receive his teaching degree. His favorite part about teaching is the connections he builds with his students and seeing them grow into the people they are today.
       Mr. Bertoni was retired before he accepted the position here at Seton. He loved being retired. Retirement allowed him to travel more and spend more time with his family which he loves. He also had more free time to go hunting for deer and other wildlife. He felt coming back was challenging because you forget concepts and your way of teaching when you're retired. However, retirement has taught him that teaching isn't the grind he always thought it was, he can enjoy waking up and going to school every day.
        Mr. Bertoni loves it here at Seton. When asked how Seton compares to other schools he replied¨In past schools, I didn't feel I could connect with the students as much because I taught at larger public schools. I felt there were so many students that it was hard to make those personal connections, kids were worried about getting to the next class on time because the school was so big!¨ He likes the small-knit community and family we have here at Seton. One thing he has enjoyed seeing the students showing strong school spirit at basketball games.
          Mr. Bertoni wants to thank his parents for supporting and guiding him to the place he is today and he's looking forward to finishing the school year strong!