Girls Varsity Lacrosse Sectional Championship
The girls' varsity lacrosse team wins the game of the sectional championship, but loses the second game in a nail-biting close call
The first sectional game on Monday, May 23rd, ends in absolute triumph as our lady Saints topple the Windsor Black Knights with a score of 12 to 8. Peep Williams, #16, scores 11 points, while #5, Patricia Brocious, scores the first point.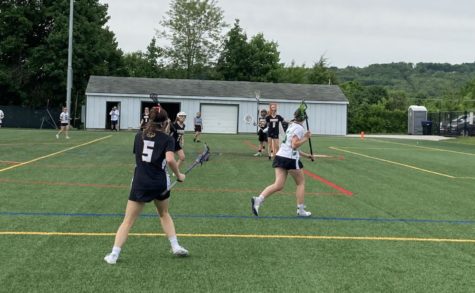 As the first draw raises the ball high, Peep Williams soars. She swiftly engulfs the ball and as it seems her feet are barely beginning to graze the ground, she is already shifting towards the goal. As she maneuvers through what seems like an impenetrable multitude, she reaches the twelve, but the Black Knights have tussled with our saints before. They're prepared for the one-woman show. They quickly gang up on her, and Peep panic rushes #16 to miss the first goal. However, when the ball reaches the other side, our Saints bounce back and inexplicably manage to regain our missed glory. With a mesmerizing duo between Peep Williams and Patricia Brocious, the sectionals game begins.
It is truly a revelation to see Peep Williams in action for the first time, but what seems like a solo act is actually a collaborative strategy. 
Peep takes the draw every time. She has perfected her technique so that her height and one-hand cradling skills come as an advantage. Most of the time, Peep can get the draw easily and head straight for the goal, but the Saints' offense is designed as a countermeasure. When Peep either misses the draw or gets tired, the offense picks up and tries to give as much time and space on attack. From behind the crease, Patricia Brocious has mastered assisting Peep with incredible straight passes at perfect angles that can go through three defenders. Along with Patricia, #5, freshman Alexandra Back, is a perfect addition to the dynamic duo. From behind the crease, she can carry out complex plays with Patricia and grant Peep, and herself, a leeway to roll around the crease. 
On defense, #4, Megan Derr is the leading figure. During the game, any fast-break got cut off and pushed back by her aggressive, but effective technique. The varsity girls' lacrosse team mostly focuses on offense, but it is refreshing to see such a combative spirit from defense.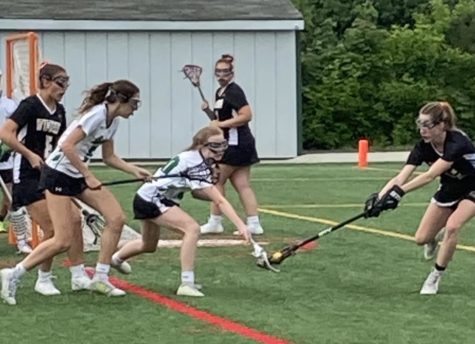 In the second game of the sectional championships on Wednesday, May 25th, the Saints lose against Whitney Point with a close call of 10 to 8. Peep Williams scores 5 points, Alexandra Back scores 1 point and #10, Erin Derr scores 2 points, including the first goal. Tonight, the Saints starting lineup was: #1, Elie Olsien, #4, Megan Derr, #5, Alexandra Back, #6, Rosalia McLaughlin, #11, Grace Murke, #15, Patricia Brocious, #16, Peep Williams,  #19, Maura O'Brien, #24, Sydney Walsh, #25, Lucy Atkins, and goalie, Vivianna Ricci. 
In a thrilling ending after a big comeback at the beginning of the second half, the Saints, unfortunately, lose against Whitney Point, but even with the seniors leaving, their future doesn't look so bleak. 
With outstanding performances from freshmen Alexandra Back and Lucy Atkins and amazing combination goals from sophomore Erin Derr, next year's season might be saved.
At the beginning of the game, a strenuous battle of back and forth attacks finally ends with an incredible shot from Erin Derr. As the draw between Peep Williams and Whitney Point's #9, is evenly matched in skill and reach, the Saints' usual offensive strategy backfires, but their defense shows incredible initiative in stopping their opponent's momentum. Lucy Atkins is quick to put pressure on her attacker and manages swift checks and great positioned passing towards offense. Whitney Point's adaptive defense towards Peep encourages instinctive teamwork on offense, which is a difficult alternative to pull off on their usual strategy, but did wonders for their attacks.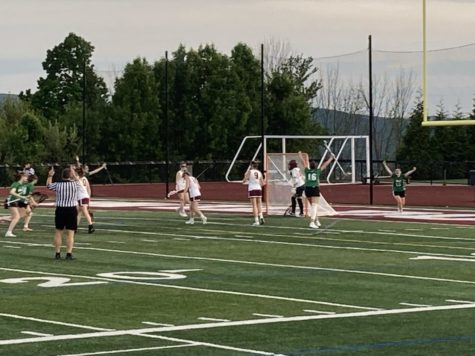 While they were adjusting to Whitney Point's defensive strategy in the first half, Whitney Point managed to get ahead, but the Saints made an amazing comeback by leveling the score in just the first ten minutes of the game. However, by the end of the second half, Whitney Point was one point ahead with five minutes left on the clock. A desperate wild goose chase for the ball ended in two yellow cards for the Saints and another goal for Whitney Point just when the buzzer went off.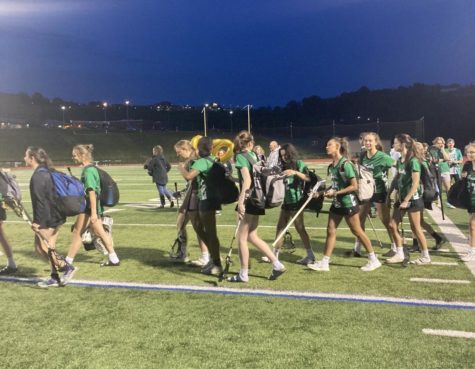 All of the seniors walk away from their last sectional championship as Saints with their heads held high, but their hearts broken. Peep Williams walks away with a total of 403 goals for Seton.