A Retrospective on 2021-2022 and a Look Ahead
As we prepare to bid farewell to the 2021-2022 school year, we at The Voice of the Saints would like to take a moment to reflect on some of the events that have shaped our year here in the school as well as in the wider world. Not only that, but we will also look ahead of what we can expect in the coming year. Overall, this school year was a year of opening up, launching a newspaper, struggling with and finally overcoming a pandemic, achieving athletic success, enjoying musical excellence and preparing to see the end of an era here in Seton Catholic.
Seton Goes Back to Normal-ish
Amidst a global pandemic, Seton sacrificed a lot, but by the end of its course, what Seton gave up came back. The masks and endless supplies of hand sanitizer became a bad memory and Seton spirit finally came back to life. Dances, sports, activities and social lives sprung back again and no one had to fear for their lives every time they sneezed or cling to a hand sanitizer dispenser.
The past few years have been a confusing mess of global pandemics, political tensions and bad Tik Tok trends that still haunt Seton's halls. Opening up again to social activities, connecting as a community again might just wash the bad memories away. Homecoming at the beginning of the year was a gateway to a fresh start here at Seton. The Spring Fling was a rushed and spontaneous decision with no water and humid atmosphere, but at least we had a dance. Junior prom welcomed our new seniors and Senior Prom will bid farewell to our now old senior class.
A time honored tradition, suspiciously similar to Harry Potter, also came back to Seton. The House Olympics gave us a fresh dose of friendly rivalry as well as a chance to do some good. Prefects encouraged their houses to get involved in community service projects by setting up a point system. On the day of the House Olympics, several activities like trivia and sports ignited our 'friendly' competition. House of Pope Gregory, House of Ignatius and House of St. Catherine were the victors!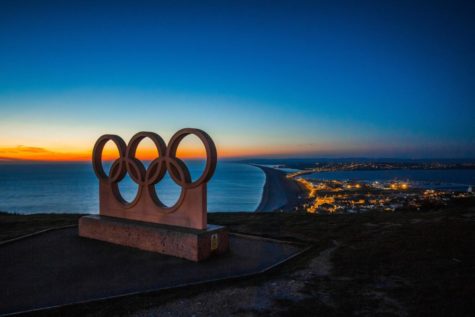 Academic Victories and Artistic Achievements 
Science Olympiad, Robotics and Academic Challenge made great strides and earned great accolades  in the academic field, while Stage Band was amazing for our school leading us to the alma mater every home game.
Champions
Our boys basketball varsity team won the Section IV title and the NYS regional title. They lost to Friends Academy in the semi-finals at the State Championship. The girls varsity lacrosse team also got to the Sectional finals and was so close to capturing the title. And special congrats to the SCC Golf Team for winning the Section IV Class B championship. The fan club, with its enthusiastic and efficiently annoying pep, gave life to our bleachers and players and sent chills down our opponent's spines.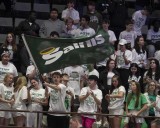 Student Council 
Your new student council is here! Ashton McCann, Cecilia Leonard, Maya Lalor, Mary Redmore, Cash Vaughn and Olivia Leuci are your new leaders of tomorrow, but let's not forget our departing Seniors. Peep Williams, Atticus Fauci, Adam Ackerman and Matt Beach left us this year, but certainly will not be forgotten.
Assembly for Mr. Martinkovic

Mr. Martinkovic announced on May 2nd that this would be his final year in Seton Catholic. Mr. M has been in Catholic schools for 15 years and has been principal here at Seton for 7. Mr. M is leaving for Tennessee this summer and will not be returning as the principal here at Seton next year. The students and staff here at Seton were devastated but decided to surprise Mr. M with a going away assembly. This assembly was very meaningful to Mr. M, he talked about how special all of his students, staff and faculty are to him and that leaving Seton was a "very tough decision." Everyone wishes Mr. M the best of luck with his new job, everyone will miss him and no one will ever forget him.
War in Ukraine
A look back on world events of 2022 can't help but to mention the invasion of Ukraine by Russia that began on February 24th and continues with intense fighting at the time of this writing. The largest war in Europe since World War II has horrified the world with its violence and tragedy broadcast to use in real time through social media. For some members of our Seton community, the war has been especially tragic because of their family connections to Russia and or Ukraine. As of June 9th 2022, "at least tens of thousands" of Ukrainian civilians have died so far, President Volodymyr Zelenskyy said.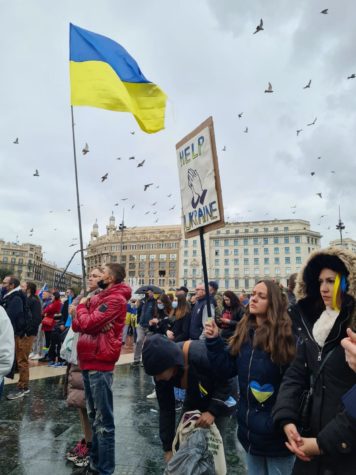 COVID-19
According to the data administered on June 6th by the New York Times 67.4% of the global population has received at least one dose of the COVID-19 vaccine, 62% are fully vaccinated and 26% have received an additional dose. However, only 17.8% of people in low-income countries have received the first dose.
In the US, according to the CDC's COVID Data Tracker, for ages 5 and up, 82.9% have received at least one dose. The daily average for administered cases is 104,511, the daily average of new deaths is 291, while the daily average hospitalizations is 4,069. Last updated on June 8th.
In Broome County, there have been a total of 198 cases from April of 2020 to May of 2022.
Mass Shootings Take A Toll on The US
There were 693 gun violence tragedies in 2021. There has been 230 already in 2022 as of early June. Gun violence has been an increasingly big problem over the last two years, people being shot to death in concerts, motels, grocery stores and even schools!
The Uvalde, Texas Elementary school shooting, which killed 19 children and 2 adults, shocked and devastated the nation. The shooting at Buffalo, which killed 10 people, hit close to home as the gunman was a former SV student. On June 1st, a hospital shooting in Tulsa, Oklahoma marked 20 mass shootings since the Uvalde, Texas shooting. Now that the US has been struck with a devastating reality, many, including President Biden, are taking big steps towards gun control. In efforts to enforce gun control, President Biden is pressuring congress to require deeper background checks and repeal gun manufacturer immunity. While the leaders of more than 220 top American companies are calling on the Senate to pass gun control legislation, Axios reports.
On Wednesday, the House of Congress passed a new gun control legislation called the"Protecting Our Kids Act" after a hearing on gun violence ignited an emotional response. Several parents and a survivor from the Elementary school shooting delivered heart-breaking testimonies, which pushed the House to pass stricter gun control regulations. Five Republicans voted for the bill, while two Democrats opposed it, but it is unlikely to pass through the Senate. The measure would: raise the minimum age to buy semi automatic firearms from 18 to 21, would establish new federal offenses for gun trafficking, would regulate ghost guns (guns without serial numbers) as well as the storage of firearms on residential premises. It would also prohibit the possession, distribution and manufacturing of large capacity ammunition feeding devices (holds more than 10 rounds of ammunition).
US Intervention in Asia

In recent years China has been increasing aggression in the south China sea. China has been building man made islands in international waters. Secretary of the Chinese Communist Party Xi-Jinping said last year in a speech celebrating the 100th of the existence of the Chinese Communist Party  that China will be unified by 2049. This comes as China has increased its aggression towards Taiwan. This comes as Japan wants to remilitarize for the first time since WW2. Taiwan is in a strategic position for Japan because it is only 68 miles away from the Yonaguni Island in Okinawa. This comes as president Joe Biden has said that the U.S would defend Taiwan. Proof of this commitment is the current military operations in the Taiwanese  strait. This occurred after China conducted military drills around Taiwan to warn the US against intervention in Taiwan. China has given out similar warnings to US allies Canada and Australia, despite this Australia still is doing military operations near the Taiwan Strait.
Tensions within Nato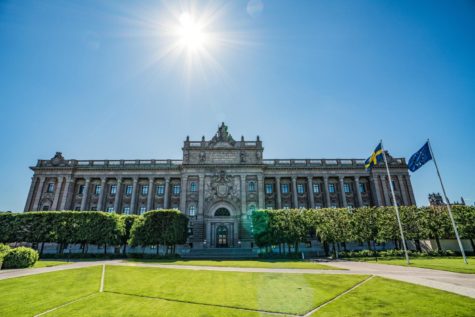 Finland and Sweden have both officially submitted applications to join NATO. All NATO members support Finland And Sweden's bid to join the alliance except for Turkey.  Turkey opposes Finland and Sweden joining NATO because of Kurdish terrorist groups that live in Finland and Sweden such as the PKK/YPG. This comes amidst the Syrian civil war where Turkish forces are trying to defend there borders against Kurdish terrorist groups in northern Syria. With aspirations to join NATO, Turkey demands that Finland and Sweden lift the 2019 arms embargo placed against Turkey. Tension between Turkey and other NATO members is at an all time high not only because of nordic expansion but also internal conflict. Turkey and Greece are historical rivals who have fought each other over issues such as Greek Independence, post world war one territory, and the island of Cyprus. The latest conflict between Greece and Turkey is over disputed islands in the Agean sea. Turkish president Recep Tayyip Erdogan.
Middle East
In recent weeks Israel has retaliated against Iranian aggression. Iran has made it well documented that their goal is to wipe Israel off the map. Just a few days ago members of the Mossad or the Israeli equivalent of the CIA went into Tehran and killed Quds force colonel Hassan Sayyad Khodayari. The Quds are a branch of the Iranian military which teaches militia groups terrorist tactics. Israel did this in response to missle strikes Iran shot from Syria. Israel also shot missiles at Syria in retaliation to aggression by Iran.
    And now looking ahead…
Promethean Boards
Upon arriving at school in September, students should notice a new piece of technology mounted in each classroom: state of the art Promethean Boards. The Promethean Boards are larger than the current Smart Boards, display in 4k, are touch sensitive in 20 areas simultaneously and don't require a projector. In short, they represent a major technological upgrade for Seton.
New Arrivals 
Within our Middle/High School a New Principal, President and several new teachers are coming as of June 9th. Mr. Monachino will be replacing Mr. Martinkovic and our new President of the CSBC will be Mrs. Tracy Caezza. It will be hard to say goodbye for everything these teachers and administrators have done for us, but we look forward to meeting our new hires!