The Potato Harvest on Saturday Is a Huge Success
"This is the most we've ever had!" 
The Potato Harvest on Saturday was a huge success. Alongside many volunteers, the Southern Tier Antique Tractor Club was able to give away tons of potatoes to the local food bank.
As the harvest was close to finishing, one volunteer exclaimed, "this is the most we've ever had!" After an unexpected high number of volunteers showed up to the harvest, crates full of potatoes were loaded unto the food bank truck and all the tired volunteers gathered for pizza. From 8 AM to almost noon they had worked hard and their hard work had paid off.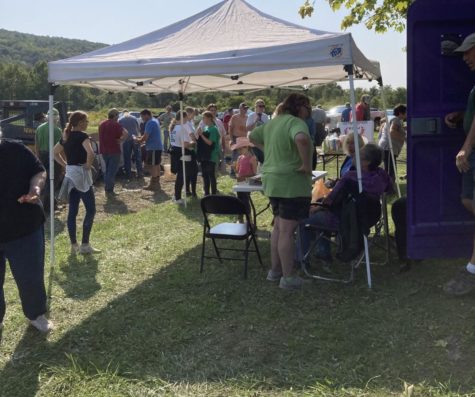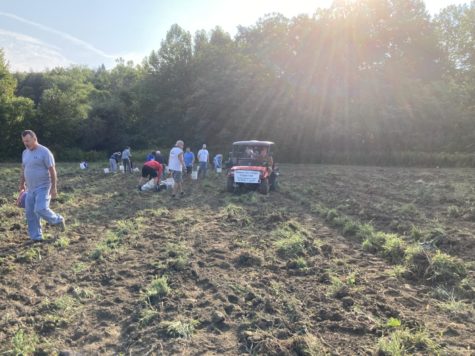 According to their website, the Southern Tier Antique Tractor Club is an organization for tractor enthusiasts with an interest in helping the community. The club is separated into two groups; one group uses their tractors for farming, tractor pulls or just mere enjoyment, while the other, aside from the things previously listed, is more interested in giving back to the community. Nevertheless, both sides of the tractor club work together to achieve the same goal.
Terry Woods, the president of the tractor club, said that unlike previous years CHOW, the Community Hunger Outreach Warehouse, "didn't come with [them] this year." She said that the potatoes are stored in a storage facility in Elmira and then they "disperse them to the food banks." The club has events all over the southern tier, in which they show their tractors in Wegman's, Tractor Supply Center, Parades, Jackson Farms and other places. They work with the Food Bank of the Southern Tier to distribute the produce harvested to churches, organizations and local food banks.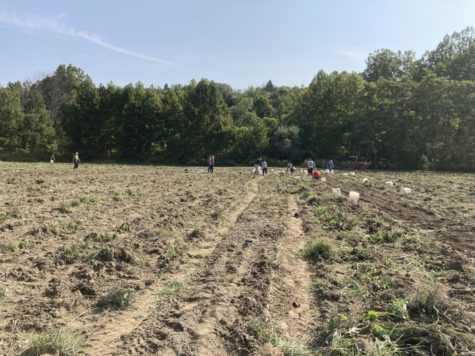 The potato harvest is one of Seton's first volunteer projects of the school year, alongside the Half-Way to St. Patrick's Day Celebration. Last year alone, the tractor club, alongside volunteers, distributed almost 15 tons of potatoes to the Food Bank of the Southern Tier. From 2008 to 2021, they have distributed more than 200 tons of potatoes!